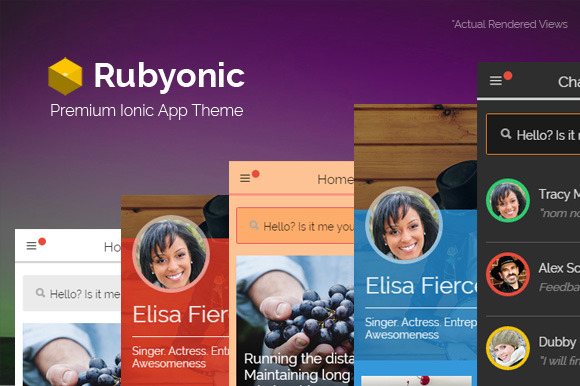 Now Available at these stores:
Gumroad: https://gum.co/rubyonic-ionic
Creative Market: http://crtv.mk/q07b0
Built with SASS: Every screen has its own .sass file (Eg. feed.html has feed.sass) and well structured partials . We'll even point out the file relationships in the source code comments.
App-wide Color customization: We have a theme.sass file that controls the general color scheme for all screens. Useful if you want to set the overall scheme before you start digging in.
We'll also be adding app specific screensets as add-ons in the future (Screensets for Food Apps, Chat Apps, etc), so you can plug into your existing rubyonic platform.
For more information and launch updates, subscribe at http://www.audacitus.com/rubyonic