Hi there,
I know this problem was already asked BUT no-one fight to defeat it so… here I am

When the app is retrieving the location of the user on an iOS device, a popup is shown:
"/private/var/mobile/Containers/Bundle/Application/" Would Like To Use Your Current Location

Now. There are lots of people suggesting for a solution but no-one works as expected.
The possible solution can be in:
Change the message? (don't think is possible because of an iOS safari tool)
Change the library used for get the coords? (navigation and $cordovaGeolocation throw the same popup)
Add some listener to it?
Anything else?
Let me help myself and all the community to get the REAL solution to it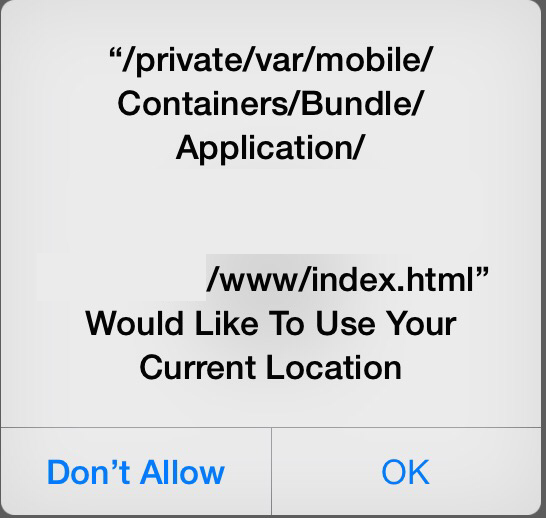 Let's win!