Ionic CLI uses @ionic/app-scripts to build your Ionic project from src to www when you run one of these commands:
ionic serve
ionic cordova run
ionic cordova emulate
ionic cordova build
ionic package
npm run ionic:build
(and more, all of course with multiple different params like --prod, --release etc.)
As we run these commands all the time, the time spent waiting for us to finish the build process, these effectively are our "Compiling!" these days: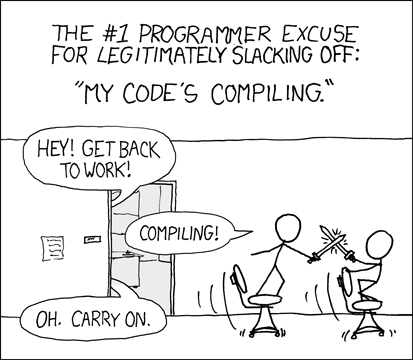 I thought it would be neat to collect some real world build times you and we all are having in out Ionic projects. Luckily app-scripts already includes timings of how long the individual steps take to finish, so this is as simple as copying the output you get to the forum here. Maybe this can be used to optimize the build times.
Please write a few info bits about your project,
then post the command(s) you are running with their output(s),
and finally your ionic info output for environment information.